RODENT REFUGE IS ONLY TAKING IN SMALL GROUPS DUE TO ILL HEALTH PLEASE JOIN THE RODENT REFUGE FACEBOOK GROUP FOR FURTHER HELP 
Ive been running a self funded rescue for small rodents since 2005, my aim is to provide health care & rehabilitation for all small rodents such as Rats, Degus, Gerbils, Hamsters, Mice, Multimammates, Chipmunks...
All rodents in my care will undergo a thorough health check & behavioral assessment before being put up for rehoming.
On Friday 18th June 2010 a friend of mine rescued a Rat Doe (Tink) from being dumped on a field, she came here to spend the remainder of her life in happiness, she was suffering from a bad respiratory illness & was very malnourished. Two weeks of medication & lots of delicious foods she was finally showing signs of getting better so was introduced to a couple of permanent residents here.. Sadly on the 5th of July 2010 Tink took a turn for the worst & passed away in her sleep. I would like to thank Julie Rowlands for saving Tink from a life of the unknown & also Carol Beattie for help with communication when my line was down, If it wasnt for you guys Tink would never of known what happiness & love was..
RIP Tink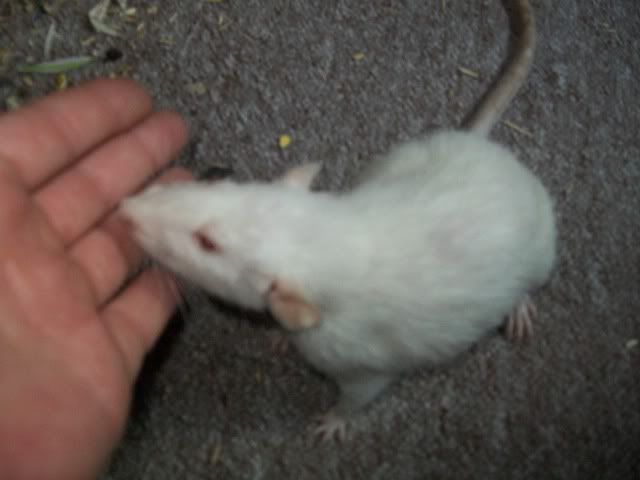 Basil's Story
Basil came in Christmas 2012 with his mum, dad & siblings, not long after separating the boys from the girls Basil was getting bullied by his brothers, he had been attacked one night & was on the brink of death, after lots of vet treatment & one on one care he pulled through, once he was fit & well again I tried to bond hm back with his brothers, things went well for a week or so then one morning i got up to find basil curled up in the corner of the cage with some nasty bite wounds, time for a fresh start for Basil, after a long recovery myself & members of our facebook group decided to have Basil Castrated & attempt to bond him with some girls, Luckily a group of girls came into rescue & eventually he was bonded with them, the group bacame known as Basil & his 5 wives, He was a happy, Cheeky Degu again & is still going strong now 3 & half years later. His castration was funded by a good friend of the rescue & Basil & his Wives are sponsored by another member of our team so he can live out his life here at the Refuge.
Im based in Oldham Lancashire, Transport isn't an issue so feel free to get intouch if you can offer a home to one of the rescue's
RodentRefuge©2005